Creating images that capture an individual's character and personality is one of my favorite parts of being a photographer. A big part of this process is building relationships with people, who welcome me into their lives for just a short while. Often times, this "short while" is on one of the most important days of that person's life. Thus, I place a high priority on the experiences that people have working with me. I truly appreciate the genuine gratitude that people express for the time, effort, and passion I put into my photography work. You'll see this in the reviews that I have received. Moments Photography by Dr. Rob
"Hands down Rob is the best photographer that you could hire! He did our wedding and was absolutely amazing! He met with us multiple times before hand and discussed in detail the shots that my husband and I didn't want to miss and then he offered suggestions of what he has done in the past with wedding parties. He is so personable and friendly and we felt so comfortable with him. It was beyond a blessing to have him part of our big day! Pictures are one of the most important keepsakes from your wedding so you wanna make sure you have the best; and Rob is by far the best! Thanks so much, Rob!" - Regina A
"Rob photographed husband and my wedding last year. I couldn't have dreamed up a better experience with a photographer. Rob took his own personal time before the wedding to meet with both of us to get to know what we were about as a couple and as individuals. He was very interested in my expectations and hopes for the service he was providing and extraordinarily patient with my busy graduate school schedule. The event experience was lovely too. Rob made my husband and I feel at ease being photographed and, again, was so very patient with our goofy families during family portraits! Thank you Dr. Rob! You are fantastic." - Andrea K.
"Rob is an incredible photographer, and just as a great a person (to work with but also in general!). I first met Rob while working for one of his preschool education programs, and after seeing the incredible moments he was able to capture between teachers and students, asking him to take my engagement and wedding photographs was a no-brainer. Rob has an incredible ability to capture the perfect moment. Whether I'm looking at the pictures he took of me with preschoolers, or the ones with my husband, his attention to detail, emotions and expressions makes it easy to relive the moment the picture was taken. I could go on and on, but overall my experience working with Rob has always been great. He is very professional, but also personable in a way that allows you to be comfortable in front of the camera. I would highly recommend him as a photographer for any event, and can't wait to use him again myself for family photos!" - Federica B.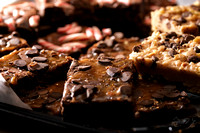 " I would highly recommend Moments Photography by Dr. Rob. Dr. Rob brings a high level of professionalism and experience. The stunning food shots he captured for our cafe website exceeded our expectations. We've also hired Dr. Rob for some event photography. During the events, he was professional and accommodating and had an exceptional attention to detail, which delivered first class photography. We have received very positive feedback on his work." - Lance R.
"On top of being an excellent photographer, Rob was a great communicator both before and after the wedding. He was a fantastic addition to our wedding and was incredibly friendly and understanding with all of our guests.. He is passionate and committed about what he does and genuinely cares about the lasting impact his work can have. Rob really took an interest in getting to know us and our vision for the day. At the wedding itself, he was quite accommodating and arrived earlier and stayed later than planned to make sure he captured the best photos of the day. I would highly recommend hiring Rob for a wedding or any other event!" - Dan B.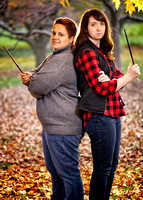 "I can't speak highly enough about Rob as both a person and photographer. He photographed my wedding to my wife Rachel as well as took our engagement photos. We love what he was able to capture, and our friends and family have gushed as well. He really knows how to highlight personalities, playfulness, and emotion in his photos. Rob took the time to meet with us and discuss what we were hoping for in our engagement photoshoot as well as the wedding ceremony. For the engagement shoot, he was able to highlight our playfulness while creating beautifully colorful lighting for our fall scenery at the UW Arboretum. Posing for professional photos is not something we do very often, but he made us feel immediately at ease and got us laughing. That joy came through in his photos of us. For the wedding, Rob truly went above and beyond. He was generous with his time, arriving early to capture some beautiful candids, and staying after to take both playful and traditional family and wedding party portraits. What most impressed me about Rob's work during the ceremony was how he blended into the event so seamlessly. He took dozens and dozens of beautiful candids and event photographs without obstructing anyone's view or becoming noticeable within the proceedings. Again, I cannot say enough about how well Rob's photos capture the emotions of the people in them. Our personalities really came through in his work as well as our ever-changing sentiment throughout the wedding ceremony. I will cherish these photographic memories forever. Thank you, Rob!" - Peg Z.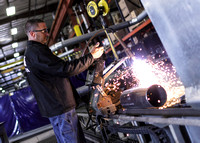 "We worked with Rob to capture images of our employees at work in both the office and manufacturing settings. His communication was excellent and we knew that he understood the type of images we were looking for. The results were terrific and we couldn't be more pleased with his work. Great job!" - Steve S.
"Rob's attention to detail and eye are incredible. I have booked him for family photos, as well as my wedding, and he never ceases to amaze me with his work. His level of professionalism is 5 star, but he has a way of catching the essence of whatever he's shooting. Somehow, he is able to blend so well in a room, and capture irreplaceable moments. I recommend him for anyone looking for a true artist behind the lens." - Kim B.
"Rob was our wedding photographer. He did a wonderful job with our wedding photos. He also met with me and my husband prior to the wedding date to discuss wedding photos. The wedding pictures turned out great! Rob was very professional and also very prompt to replying emails and keeping in touch. We had a great experience working with him! Rob pays attention to details. He arrived early on the wedding day to check out the place. He brought his assistant/brother to help out and both of them were a pleasure to work with. Overall we had a great experience working with Rob, and we highly recommend him as your photographer." - Lydia C